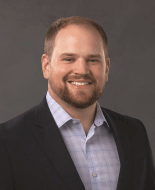 Get home insurance coverage options in Platteville, WI
from State Farm® insurance agent
Jordan Holthaus
See reviews
Get a home insurance quote
Protect your biggest investment with home insurance coverage that meets your needs and budget.
Home insurance discounts and savings
Choose State Farm and save! As a State Farm customer, you could qualify for one or more of the many home insurance discounts we offer, including:
Multiple line
Bundle and save! When you purchase more than one insurance policy from State Farm, you may be eligible for home and auto insurance premium discounts.
Home security
You may qualify for home insurance discounts if you have installed fire, smoke, or burglar alarms or any other home monitoring system.
Roofing¹
If you use certain impact-resistant roofing products, like hail-resistant shingles or class 4 shingles, you may be eligible for a discount.2 Please check with your State Farm agent before installing a new roof.
Discounts vary by state. Contact your State Farm agent determine which discounts are available in your area.
1 To be eligible for a reduction in your homeowners insurance premiums, you will need to complete the Roofing installation information and certification form.
2 Premium reductions are not available for roofs that have been overlaid onto existing roofs, except for certain qualifying metal roofs. For a list of qualifying roofing products and the states where discounts are available, please view the State Farm qualifying roofing products listing.
About me
State Farm insurance agent
Agent license WI-17542027, IA-17542027, IL-17542027
Graduate from UW-Whitewater
Member of the Platteville Optimist Club
Member of the Platteville Chamber of Commerce
Office details
Address
305 E Business Hwy 151, Ste C, Platteville, WI 53818
See map and directions
Office hours
| | |
| --- | --- |
| Sunday | By Appointment |
| Monday | 08:30AM-05:00PM |
| Tuesday | 08:30AM-05:00PM |
| Wednesday | 08:30AM-05:00PM |
| Thursday | 08:30AM-05:00PM |
| Friday | 08:30AM-05:00PM |
| Saturday | By Appointment |
Insurance products
Auto
Home
Property
Business
Life
Health
Specialty products
Recent reviews
Jordan and his team are knowledgeable and proactive professionals. They are interested in truly understanding your needs to provide the most appropriate products. We appreciate the personable service and relationship focus. You are not just a number with this group.
Great service from this agency especially Dan Merwin needed home owners insurance and was closing in less then a day and got everything changed and in time for closing. Thanks!
My name is Zach Nieland, and long story short, I've been going through a nightmare of an experience here in Platteville due to a failure of the heating system in my apartment building (going on 9+ days during mid February as of writing). I have renter's insurance, and while I was fairly aware the coverage I have wouldn't kick in with my current issue, I just wanted to throw a huge thank you to Dan Merwin who works at this particular State Farm location for trying to help me anyways. While I wasn't able to utilize my renter's insurance in a way that would help me in my current situation, Dan was great to talk to and discuss matters with in regards to everything that I've got going on. It's weird to rate an insurance agency over a matter in which I haven't actually be able to use my policy haha, but I still felt it was necessary to come here and leave 5 stars because Dan has been one of the few people throughout my entire ordeal so far who's actually tried to help me. I am sincerely appreciative for the talk I had with Dan, and even if my situation gets worse here in Platteville, I am glad that the people at this location were willing to listen to me and show their sympathy. Thank you to you Dan, as well as everyone else in the office.